Published Works
To learn more about a specific book and to order, please click its image below.
Disclosure: Some of the links on this page are affiliate links. This means if you click on the link and purchase the item, Michele will receive an affiliate commission.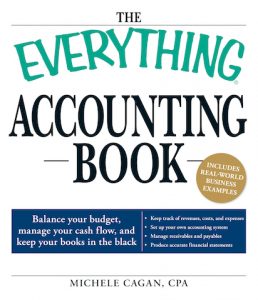 The Everything Accounting Book
Balance Your Budget, Manage Your Cash Flow, And Keep Your Books in the Black
You can support small bookstores by viewing my shop on Bookshop.org!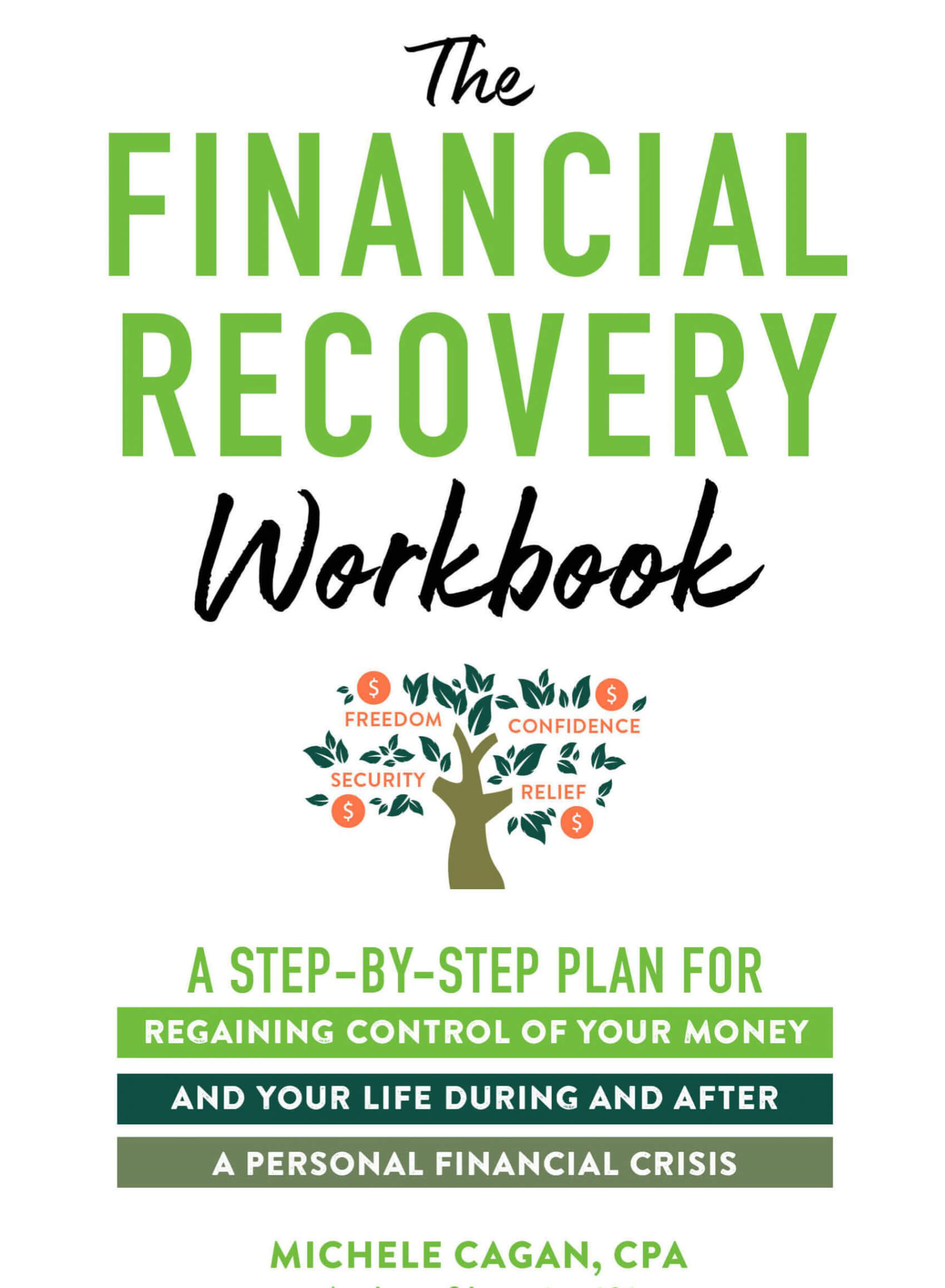 The Financial Recovery Workbook
Plan your path to financial freedom with guidance—and reassurance—in The Financial Recovery Workbook so you can stay calm and prioritize spending to get your finances back on track.
It can happen to anyone: no matter how well you've planned or saved, an emergency—job loss, a severe illness or accident, divorce, or weather disaster—can put a big hit on your finances. The steps you take to stay afloat can have a huge effect on how you and your finances recover from disaster.
The Financial Recovery Workbook provides a step-by-step guide to help you make a plan to get your financial life back on track. You'll learn which bills to prioritize, whether or not you use credit cards—and which cards are most beneficial—how to find quick cash to pay for necessities, whether or not you should dip into your retirement fund, and more! With expert financial advisor Michele Cagan as your guide, discover how to regain control of your finances and change your relationship with money for good.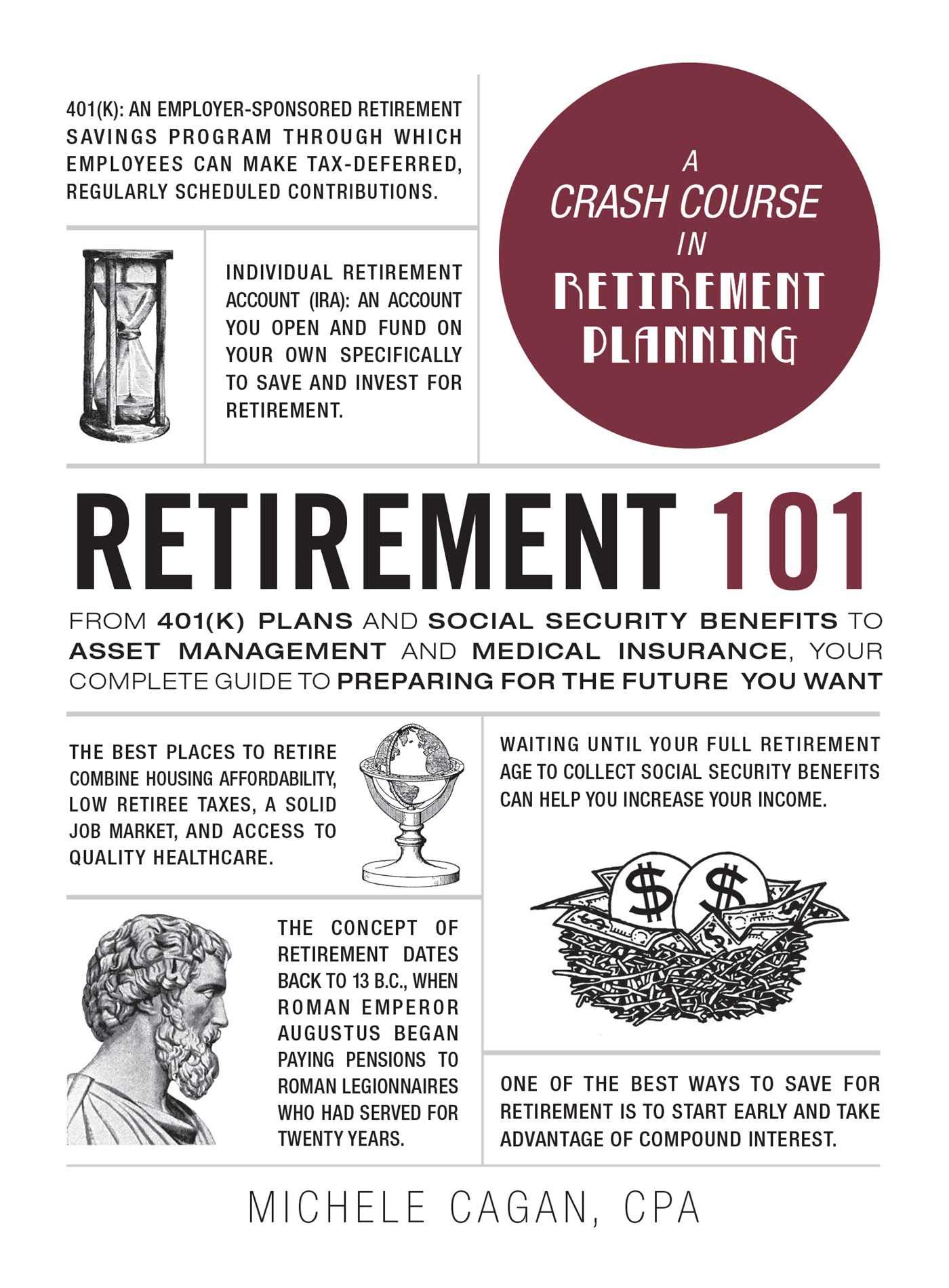 Retirement 101
A comprehensive and easy-to-understand guide to the ins and outs of retirement planning—the key resource for creating a retirement you can live on!
How much do I need to retire? Can I retire early? What's the retirement age, anyway? No matter whether you are 25, 65, or any age in between, you probably have questions about retirement and knowing the answers is the key to planning your future. Whether you want to retire as soon as possible or are looking forward to continuing to work in some form for as long as you can, Retirement 101 guides you through each step as you approach this important milestone.
From how to save for the day when you stop—or scale back—working to smart investment strategies to the best states to retire in to how to calculate your benefits, Retirement 101 helps you create a retirement plan to accomplish your goals, whatever they are.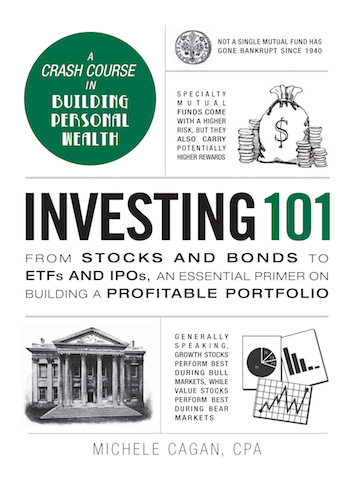 Investing 101
Too often, textbooks turn the noteworthy details of investing into tedious discourse that would put even Warren Buffett to sleep. Investing 101 cuts out the boring explanations, and instead provides a hands-on lesson that keeps you engaged as you learn how to build a portfolio and expand your savings. From value investing to short selling to risk tolerance, this primer is packed with hundreds of entertaining tidbits and concepts that you won't be able to get anywhere else.
With Investing 101, I struck gold! It is a perfect lexicon of facts and information. It describes all the language & terminology, number and formulae, and strategies used by different investors. It's concise and easy to understand. The information provided has given me enough knowledge to begin trying investing on my own. Excellent resource.
I am almost half way through the book and can actually understand what I am reading. The transparency makes for a positive experience. You don't need a PhD to understand the financial market.
If you are a beginning investor or someone who wants to start investing, this book is great. It cuts to the chase and explains investing in easy to understand language. If you have a few years of investing under your belt, it is still a good book to recapitulate what you know and to clarify what you have doubts about. All in all, well worth a read.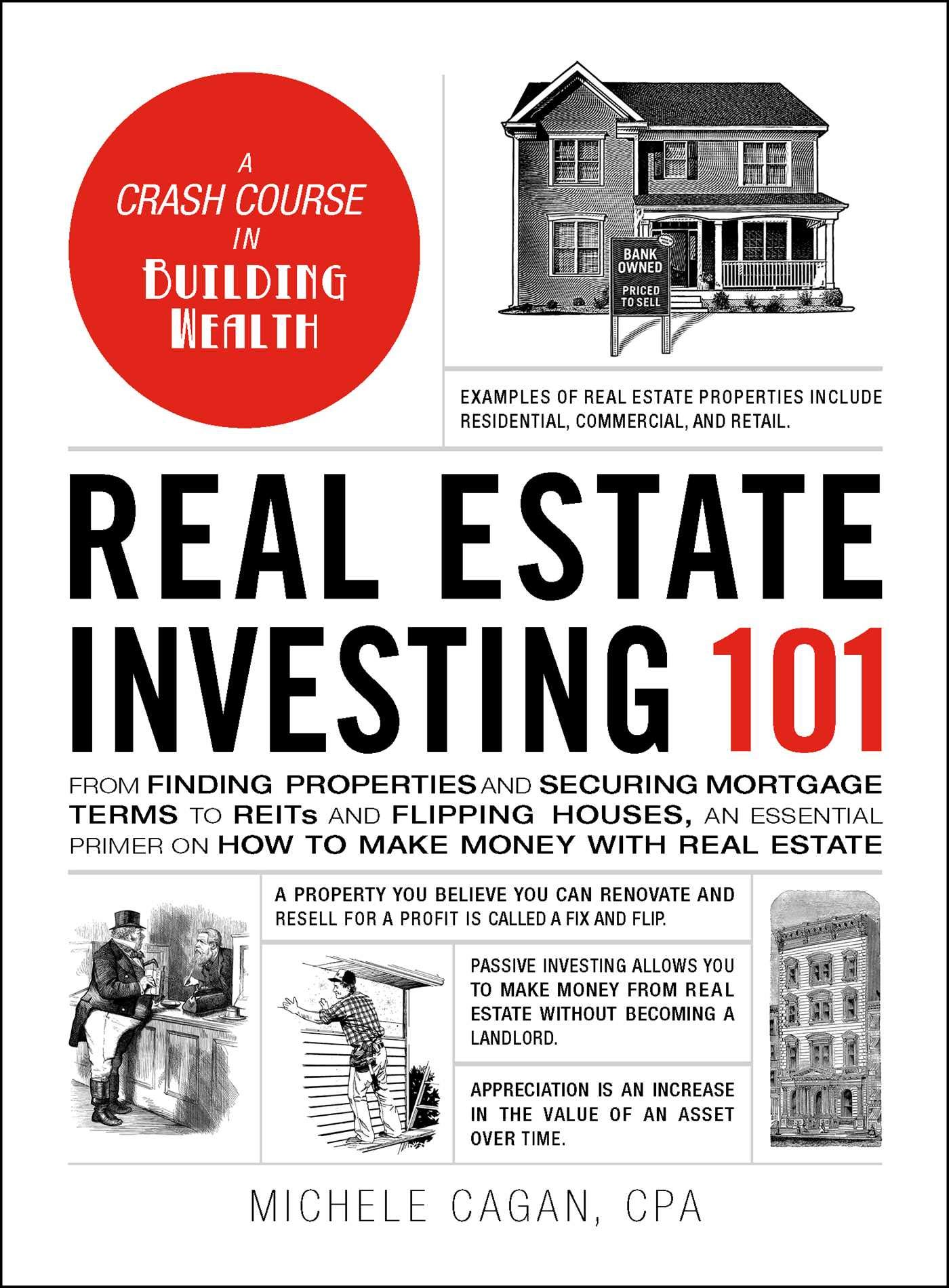 Real Estate Investing 101
A comprehensive, accessible, and easy-to-understand guide to everything you need to know about real estate investing.
Real estate investing is a great way to build a business or make money on the side—and you don't have to be a full-time landlord to do it. Real Estate Investing 101 walks you through everything you need to know, from raising capital to uncovering new opportunities. You'll learn the difference between purchasing traditional property and investing in funds such as REITs and interval funds—plus new types of realty investment, like crowd-funded real estate, the senior housing boom, eco-housing, and blockchain technology. With the expert advice in Real Estate Investing 101 to guide you, you can invest with confidence and generate profits.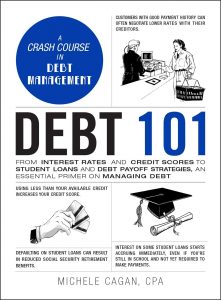 Debt 101
Get out of debt and use credit wisely with this easy-to-understand, comprehensive guide to making your debt work for you.
The key to borrowing, managing, and paying off debt is understanding what it is, how it works and how it can affect your finances and your life. Debt 101 is the easy-to-follow guide to discovering how to pay off the debt you have plus learning how to use debt to your advantage.
Debt 101 allows you to take control of your money with strategies best suited for your personal financial situation—whether you are buying a home or paying off student loans. You will learn the ins and outs of borrowing in a simple, straightforward manner, managing student loans and credit card debt, improving your credit score, understanding interest rates, good debt vs. bad debt, and so much more. Finally, you can get ahead of the incoming bills and never let your debt intimidate you again!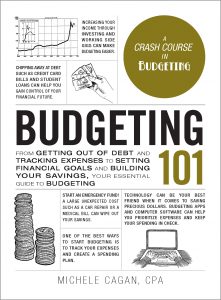 Budgeting 101
Sometimes, it can seem like saving money is impossible. With everyday expenses, from groceries and gas, to the electric bill and lunch money, as well as those unexpected expenses, like car repairs and medical bills, getting—and keeping—control of your finances can feel overwhelming.
With Budgeting 101, you can start saving now. This clear and simple guide provides tons of practical advice for keeping track of your finances. With useful tips on setting financial goals, reducing debt, finding ways to save money, and creating and following a budget plan, you'll have your dollars and cents under control in no time.
Why spend more of your hard-earned money on a financial advisor? Filled with expert advice on a wide range of the most common financial concerns and step-by-step instructions to managing your money both now and in the future, Budgeting 101 has you covered.
The book is easy [to] read and very informative. As a mom, I do not have time to get ready but this book kept me interested the entire time. I use all given advices to improve my budget.
Up there with Rich Dad, Poor Dad. The book as a lot of great info to learn from and I'm excited to read it fully.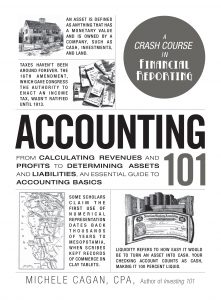 Accounting 101
Too often, accounting books turn noteworthy details into text so dense and confusing that even a CPA would throw in his calculator. Let Accounting 101 show you why accounting is at the center of running a business and key to managing investments. Michele Cagan, CPA, will guide you through the basics with key terminology and essential skills – without putting you to sleep. You'll learn to put together a balance sheet, identify liabilities, and calculate your cash flow, as well as many other essential accounting skills.
Whether you're interested in accounting for yourself, your business, or as a high-paying, in-demand career, Accounting 101 has the answers to all your questions – even the ones you don't think to ask.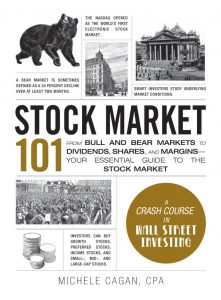 Stock Market 101
Stock Market 101 cuts out the boring explanations of basic investing, and instead provides hands-on lessons that keep you engaged as you learn how to build a portfolio and expand your wealth. From bull markets to bear markets to sideways markets, this primer is packed with hundreds of entertaining tidbits and concepts that you won't be able to get anywhere else.
Awesome book, easy to read, concepts clearly explained. Good for a beginner! Had some really helpful ideas.
Very good book for beginners who want to get some type of true idea of the stock markets and how it works.
I love this book […] and I could not put this book down. I posted on my Facebook groups right away. Yes, plenty of our member[s] bought this one.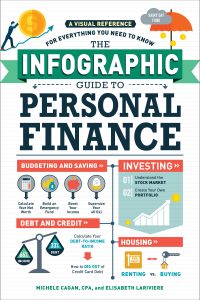 The Infographic Guide to Personal Finance
Do you want a better handle on your personal finances? My new book covers everything no one ever taught you about managing your money successfully, so you can take charge of your financial future.
Inside you'll find practical advice for handling every aspect of your financial life – without long-winded lectures that leave you wondering what to do. Whether you're looking to increase your credit score… boost your income… combat financial identity theft… or start building personal wealth, I've included easy-to-follow steps to help you achieve your financial goals.
I thought this was a good introduction to personal finance. The graphics are nicely done and it looks great on an iPad (I bought the Kindle edition). I would recommend it for anyone — especially those just starting out.
I really loved this book! It's a great introductory to personal finances as it briefly touches on many subjects. That being said, I feel like it's also detailed enough to learn from. I've read a few books about money and finances and stocks but I still learned a few things from this book. My sister is graduating high school so I got this book as a gift and I can't wait to give it to her.
This is an excellent book for young people to learn about the importance of money management. The visuals are just what a beginner needs to grasp the concepts and hopefully avoid troubles down the road of life.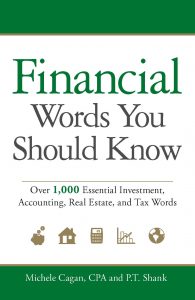 Financial Words You Should Know
The average person has greater need and opportunity to invest and yet less disposable income to risk. Too few people truly understand the implications of the click of the mouse, simply because they do not understand the language and concepts of finance. In "Financial Words You Should Know", the language and concepts will be explained in plain English. People will be able to make educated decisions regarding their personal finances, whether they are saving for a one-time event or working toward retirement.
The book is wonderful and I recommend it to all people for general education of money terms and financial literacy. Great book!
Too few people truly understand the implications of the click of the mouse, simply because they do not understand the language and concepts of finance. This book explains the language and concepts in plain English.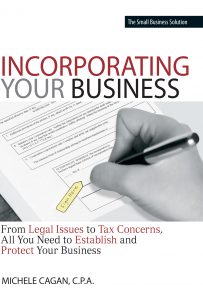 Streetwise Incorporating Your Business
Incorporating your business can provide numerous legal and financial advantages – it also has long-term ramifications on how you manage and structure your organization. Streetwise Incorporating Your Business will not only educate you about the benefits of incorporating your business, but will also help you determine which corporate form and structure will be the most advantageous for your personal circumstances.
Practical, informative, methodical, expertly written and superbly organized, "Incorporating Your Business" should be considered essential reading for anyone contemplating launching their own company or who has an unincorporated business and is considering the possible benefits of incorporation.
I liked this book. It had a lot of good content regarding things a business owner should know about corporations if that is the choice of entity the owner has chosen for his business.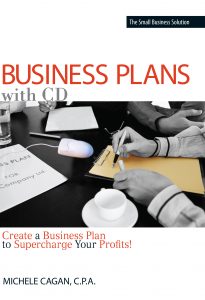 Streetwise Business Plans
Every great business begins with a great business plan! Nearly half of all new businesses fail within the first to years. To beat these odds, your new business needs a plan. Streetwise Business Plans shows you how to create a professional business plan in no time. This book explains how to use a business plan to establish a sound business, develop a complete marketing strategy, and forecast change.
I have purchased probably 5 business plan books and software packages over the last 8 years. None of them were clear enough or easy enough to get me through the process of writing a good, complete business plan. This one really works. I sat down with the book and software, and over the course of a week, wrote a business plan that has received great results.
A few months ago I picked up this book, and the accompanying software, and my job was suddenly made easier. The instructions are easy to follow and the software is easy to use, a plus for a non-technical type like myself. Right now I'm even using it to put together my own business plan.
If you are seeking an easy to read and use guide to business plans, I recommend this one.
I am a proficient writer, but I had never written a business plan before, so I had trouble getting started. Of the three books I purchased on writing business plans, this one was the most helpful because it provides "lead ins" to get me started, with suggestions for elaborating on details … I couldn't have written my business plan without this book!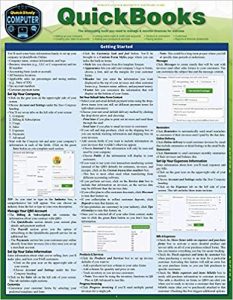 Quickbooks (Quick Study Reference Guide)
Get your business up and running on QuickBooks Online or Desktop and have a quick reference always handy for yourself or employees. From setting up a company to depositing customer payments and creating professional quality financial statements, QuickBooks offers the accounting tools you need to stay on top of business finances 24/7. This flexible software can be tailored to meet the needs of any type of business, from a new solo freelancer to an established e-tailer. In 6 laminated pages, this concise user guide will have you running smoothly with knowledge of exactly where your finances are at any moment at a value that cannot be beat.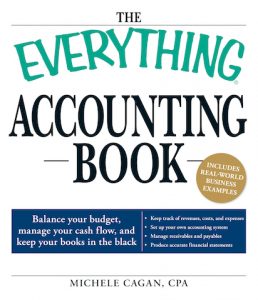 The Everything Accounting Book
The Everything Accounting Book is a great beginner's guide for the basics of accounting. Real-world examples show accounting procedures for a retail business, a manufacturer, a home-based business, and a small high-tech company. So no matter what your business, you have the information you need to make a go of it with The Everything Accounting Book!
Found this book easy to understand and very informative. Author did a terrific job with "explanations and examples, and entire topic." Great for a novice, great for learning how to better manage the finance of a thing.
I am almost half way through the book and can actually understand what I am reading. The transparency makes for a positive experience. You don't need a PhD to understand the financial market.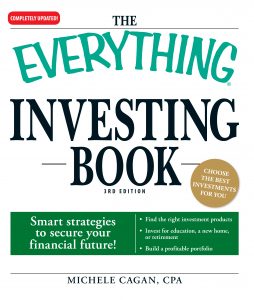 The Everything Investing Book
What's the difference between growth investing and value investing? How much risk is acceptable? Does anyone really read a prospectus? Even in the best economic conditions, investment decisions can be overwhelming. In a down economy, it can be downright frightening! But with this helpful guide, you'll learn to successfully navigate the financial markets with confidence.
This was one of the first financial/investing books I read after I retired. I found it clear, comprehensive, and useful. Especially useful for one working in a non-business of financial field, this explains the stock market, bonds, mutual funds, exchange-traded funds, diversification, tax implications, and retirement financial issues. I never felt the book to be elementary or dumbed down, and it is arranged in digestible sections that build upon one another.
Exactly what I ordered, arrived on time as well. The book is really structural and makes sense. It's short and easy to read, but yet packed with a lot of great material.
This book is good for the person who is just starting to think about investing and has very little information past that. This book introduces many of the investment options available and has a nice overview of investing.